Description
A business photographer is a key partner in the development of any business. Good photographs have a huge impact on how – brands and entrepreneurs – are perceived. Agnieszka Tarajko-Bąk perfectly knows how to capture the very essence of a brand and convey it in visual form.
Agnieszka Tarajko-Bąk is an expert in business and image photography. For many years, she has been perfectly matching the style of the photos to the entrepreneurs she photographs. She supports her clients in creating a first (good) impression and creates a coherent vision of the client and their brand as a whole.
Business and image photographs are nowadays used in all marketing and advertising activities of a company.  Their quality is of paramount importance, especially in social networks, websites and advertising materials – says Agnieszka Tarajko-Bąk.
Business photography is an investment that also supports personal branding. Professional photographs distinguish the entrepreneur from the competition, emphasise a person's style and personality as well as develop their business credibility. They make it easier to attract the right customers to their particular business.
A photo session with Agnieszka Tarajko-Bąk provides a unique experience. The business photographer cares about her clients' comfort and makes them feel at ease in front of the lens. She develops the scenario of each photo session individually – she always consults her vision with her clients' expectations. She takes photographs both in the studio and outdoors.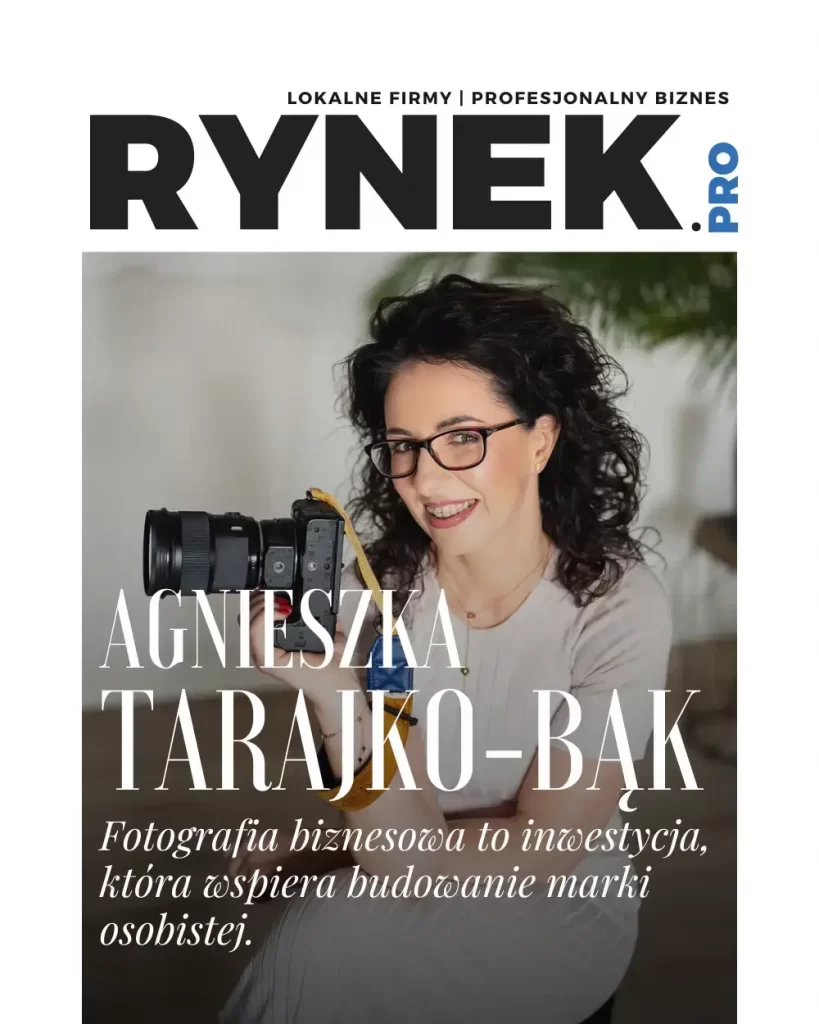 Working Hours
Now Closed

UTC + 2
Monday

9:00 AM - 6:00 PM

Tuesday

9:00 AM - 6:00 PM

Wednesday

9:00 AM - 6:00 PM

Thursday

9:00 AM - 6:00 PM

Friday

9:00 AM - 6:00 PM

Saturday

9:00 AM - 6:00 PM

Sunday

9:00 AM - 6:00 PM